Amy & Eric- Grand Ballroom Wedding- Mendenhall Inn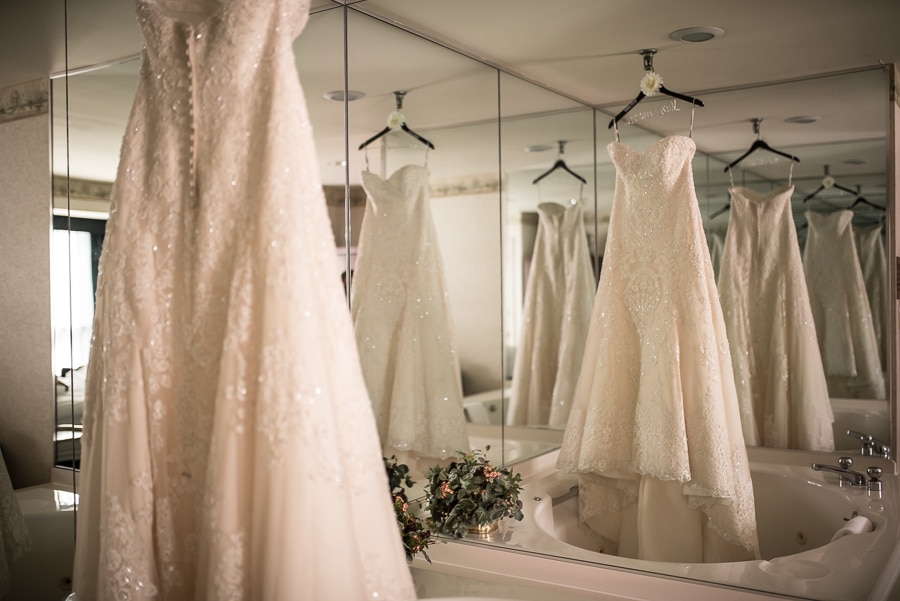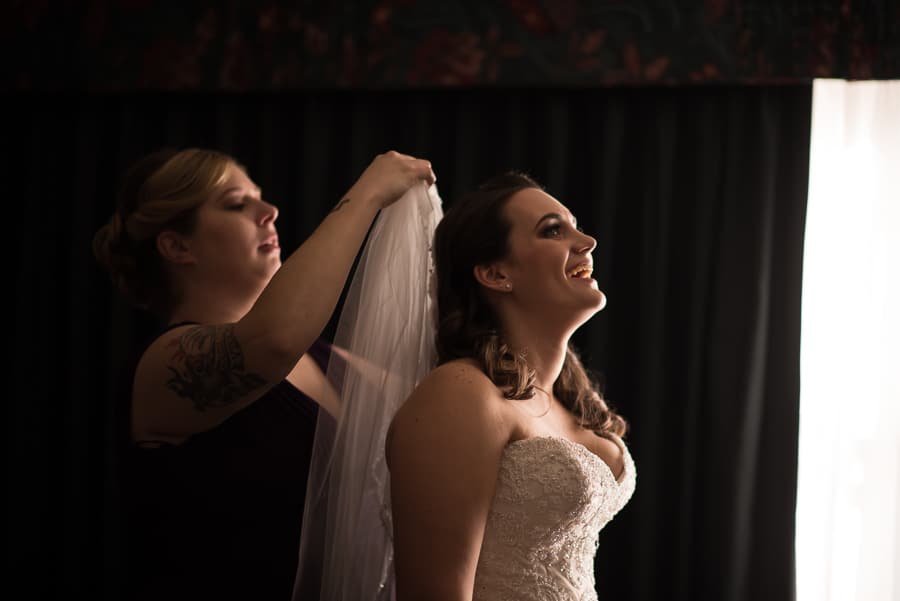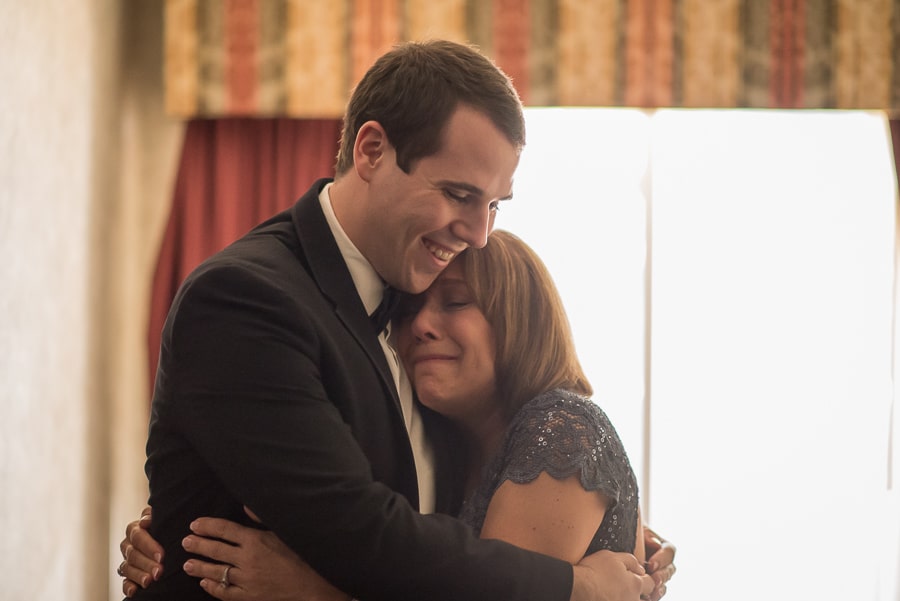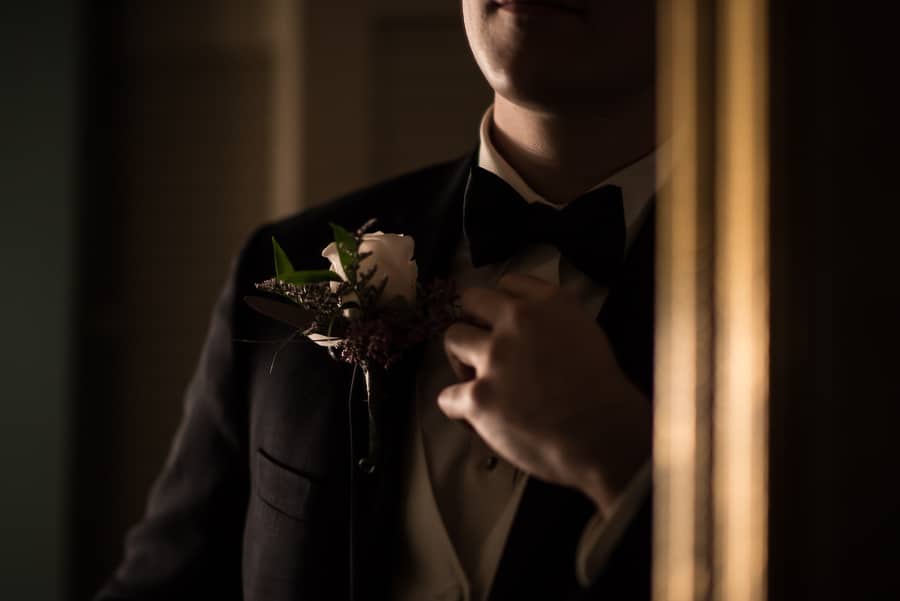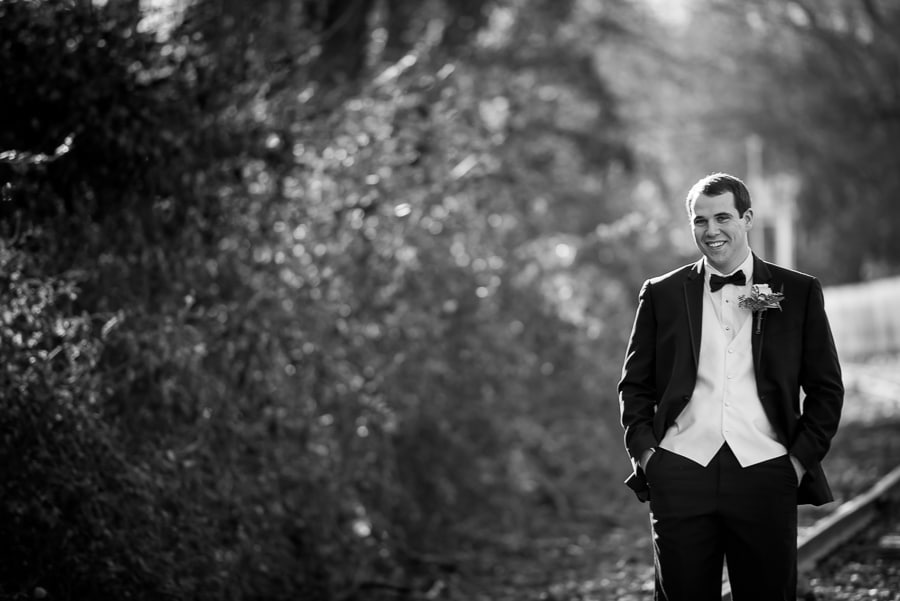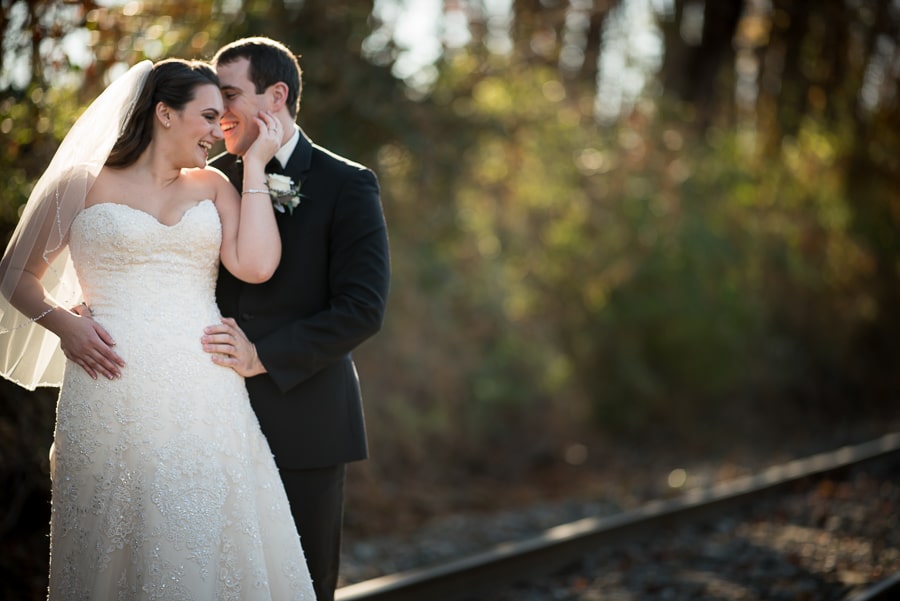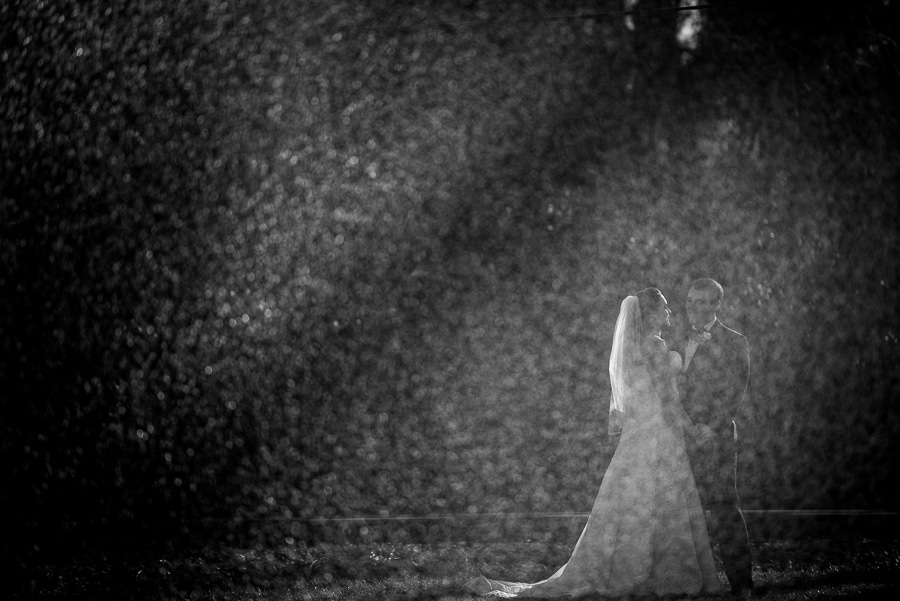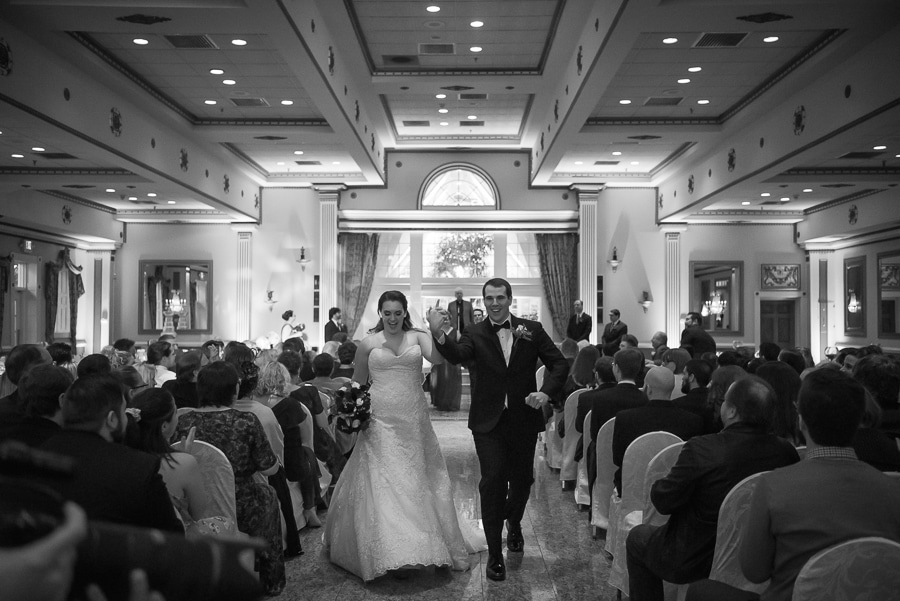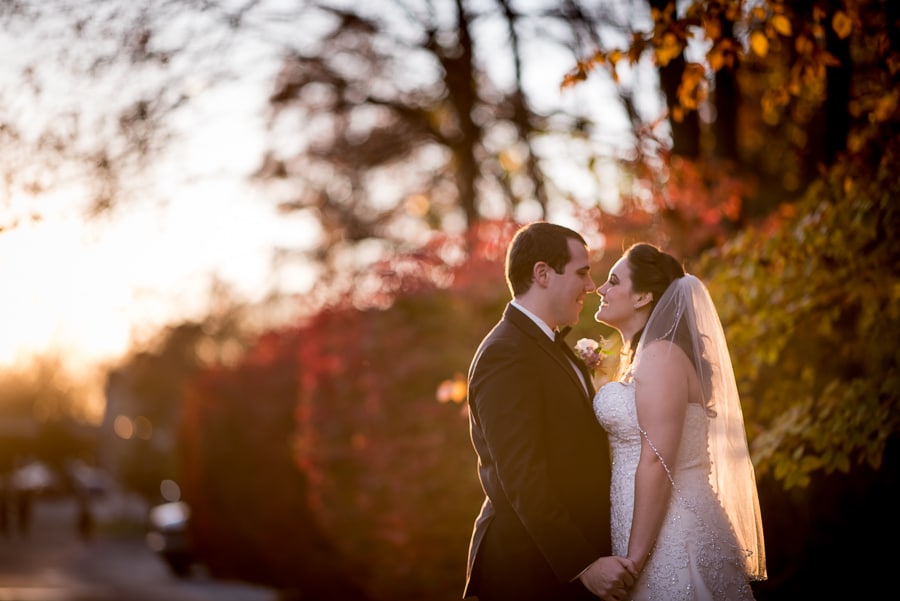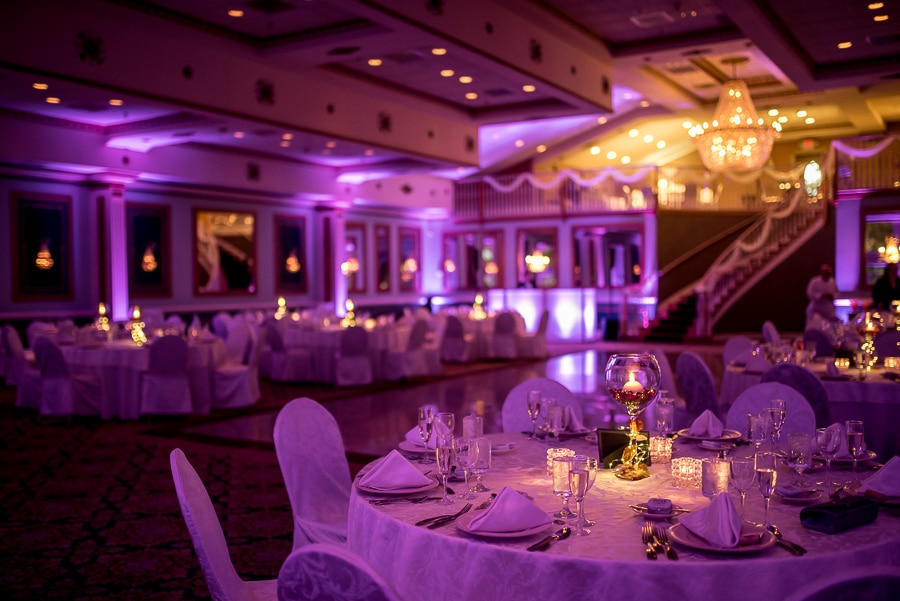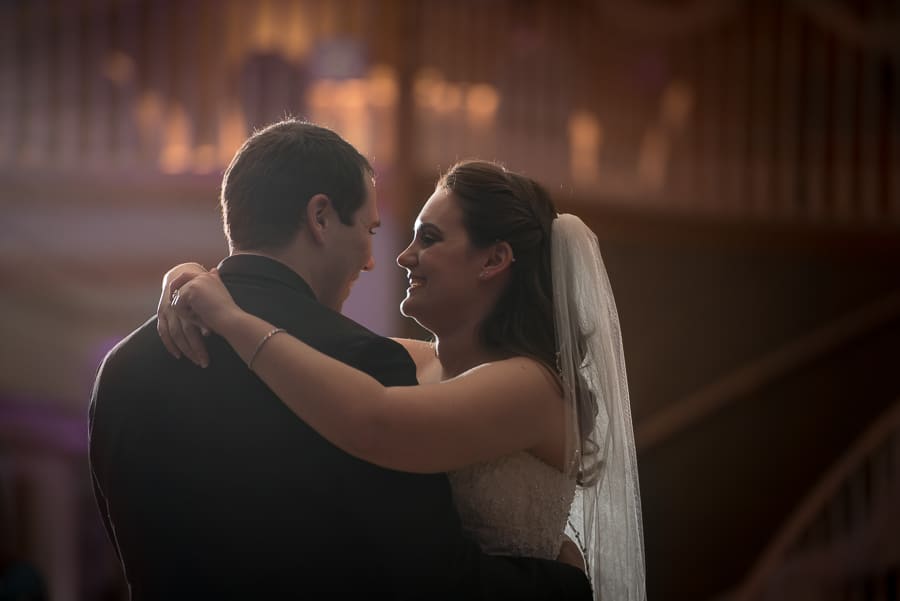 It may have been chilly for Amy and Eric's Grand Ballroom wedding at the Mendenhall Inn, but their love warmed everyone's hearts.
We started at Mendenhall Hotel where Amy and her bridesmaids were getting ready. The moment we entered the hotel, we were greeted by an "Old World" sense of hospitality and charm. We made our way up to Amy's room and found the girls relaxing and enjoying some snacks. Their hair and makeup by Salon Pasca was looking flawless.  We had perfect light with all the large windows in the suite. I started with Amy's Bridals by Sandra gown in the bedroom where I hung the dress in the middle of the large tub. Surrounded by mirrors, it took a few minutes to figure out how to get the dress without having my reflection in the photo, but once I did it looked great! I then moved onto jewelry and shoes. Next I asked the bridesmaids to get dressed; they wore beautiful deep purple dresses. Then it was time for Amy to get dressed; her strapless gown fit her perfectly. She started glowing as soon as she put it on! Once her shoes, jewelry and veil were on, we grabbed her bouquet from Frugal Flowers to complete her look. It was filled with red roses, purple carnations and almost black calla lilies. After a few portraits, we head across the parking lot to find Eric. He and his groomsmen were looking great in black suits. Once boutonnieres were in place, we took a few portraits and then head out to find the perfect spot for the couple's first look.
Amy and Eric had their hearts set on the train tracks for their first look, so I did some research into this option to make sure it was safe. I set Eric up on the tracks and waited for Amy. Eric was so excited while we waited; it was really cute. Amy came up behind him and the couple lit up when they saw each other. They were so happy that they were giddy and it was really sweet. We took some time for couple portraits before asking the wedding party to join us. We then head over to the Grand Ballroom wedding location to meet the family. We took them outside for family formals before the ceremony.
Amy and Eric were married by Pastor Gary Langensiepen in the Mendenhall Inn Grand Ballroom wedding venue. They exchanged vows and said I dos in front of family and friends and sealed it with a kiss. While guests enjoyed cocktail hour in the outdoor terrace area, I was able to get shots of the beautifully decorated ballroom. The tables looked lovely with white linens and giant wine glasses filled with candles. Instead of table numbers, the couple had wine table names and corks for place cards. The sun was starting to set so we grabbed Amy and Eric outside for a few more photos. The light was gorgeous, but fading fast, so I was running through the parking lot to find the best light. We took advantage of every last second of sunlight before heading back to the ballroom.
After cocktail hour in the solarium, the guests were ushered back into the Grand Ballroom while the bridal party got ready for entrances. DJ Adam from Soundfactor Entertainment had everyone on their feet while he introduced the parents, wedding party and of course the bride and groom. Amy and Eric enjoyed their first dance to Roses by The Chainsmokers. They stared into each other's eyes throughout the whole dance; it was one of the sweetest first dances I've ever seen. Everyone then took their seats and dinner was served after a blessing by Pastor Langensiepen. After dinner, Amy danced with her father to Daddy Dance with Me by Krstal Keith and then with her stepfather to Tiny Dancer by Elton John. Eric and his mom danced to I Hope You Dance by Lee Ann Womack. Then the DJ invited all the married couples onto the dance floor for the anniversary dance. I love seeing couples at so many stages of their lives together. Amy's grandparents were the last dancing with 65 years of marriage under their belts! Amy and Eric then invited everyone over to watch them cut their cake. The stunning creation from Master's Baker was definitely one I've never seen before…the Stanley Cup! The silver cake was so realistic and everyone loved it. The rest of the night was spent dancing, laughing and loving.
I had such a great time getting to know Amy and Eric and really enjoyed capturing their wedding day. Please enjoy the highlights and slideshow below.