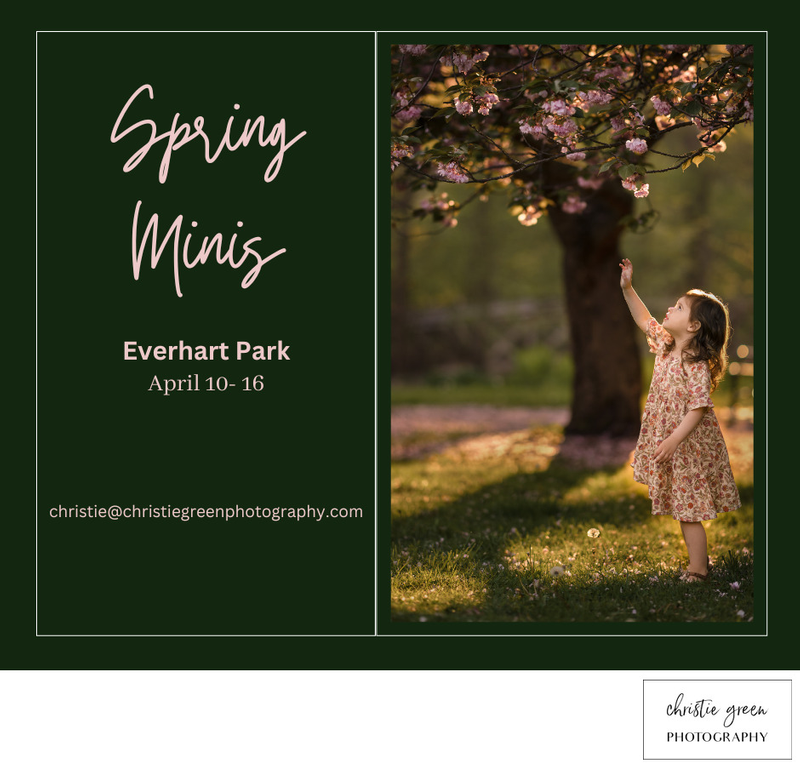 The blooms will be perfect next week!
Katie and I will be booking evening sessions all week and some limited spots over the weekend. Click the links below to reserve your spot!
Option 1- $375 ($50 Savings)*
20 minute session with ALL images included
Option 2- $275
20 minute session with 5 images of your choice included
*Purchase price for all photo download will be $150 after the gallery is delivered. Prepay and save!
There will be options for single photo purchases as well.
We hope to see you there!!
Christie
* We have added some spots to the following week! If you don't see a spot that works for you please reach out.
Book your session with Christie!